Tsubasa cleaning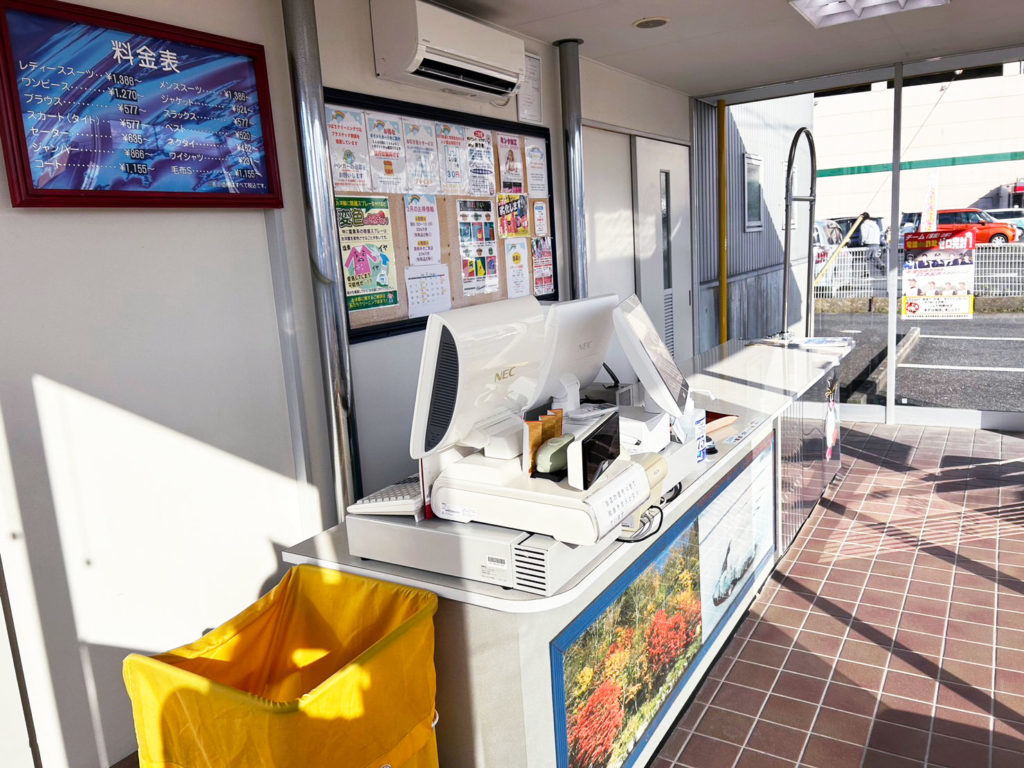 Cleaning business
We will carefully clean the clothes you have entrusted to us.
We aim to be a cleaning shop loved by everyone in the area. Please stop by on your way to work or school at Kimitsu Station or while shopping.
Linen supply industry
We rent and wash hotel and facility linen and uniforms.
Laundry service
We will wash, dry, fold and return the laundry entrusted to us by the customer.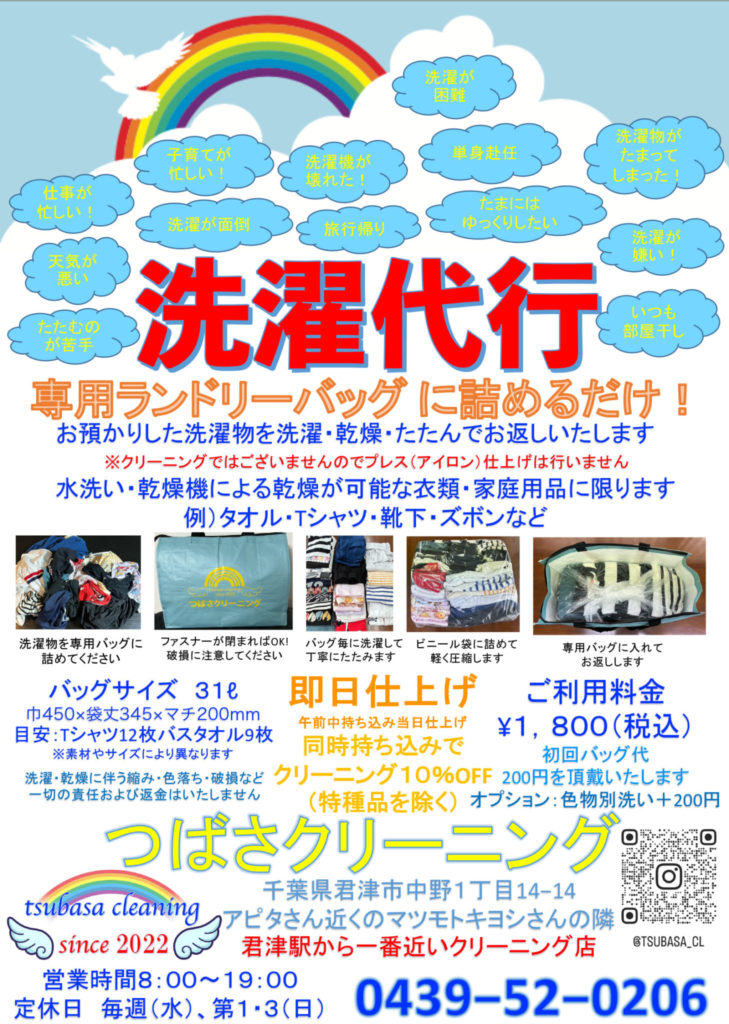 Tsubasa cleaning
Instagram
1-14-14, Nakano, Kimitsu-shi, Chiba
TEL 0439-52-0206